The FEATURES of vertical turbine pumps
The pump casing material is a minimum of class 30 cast iron. The bearing bracket supports are cast integral with the lower casing half for permanent alignment of bearings and all rotating parts. Bronze, renewable casing rings are doweled and shouldered in the casing.
Cast bronze, one-piece impeller is hydraulically and dynamically balanced for vibration-free performance and longer bearing life. The impeller is keyed to the shaft for positive driving. Bronze impeller wear rings are securely fastened to the impeller and machined to close tolerances to permit minimum re-circulation of pumped liquid.
Stuffing boxes can accommodate several mechanical seal types and a variety of API seal flush plans. The gland bolts are swing type and made of steel with 18-8 stainless steel nuts. Stuffing boxes are designed to hold a minimum of five rings of packing with a lantern ring. Split glands facilitate removal for re-packing.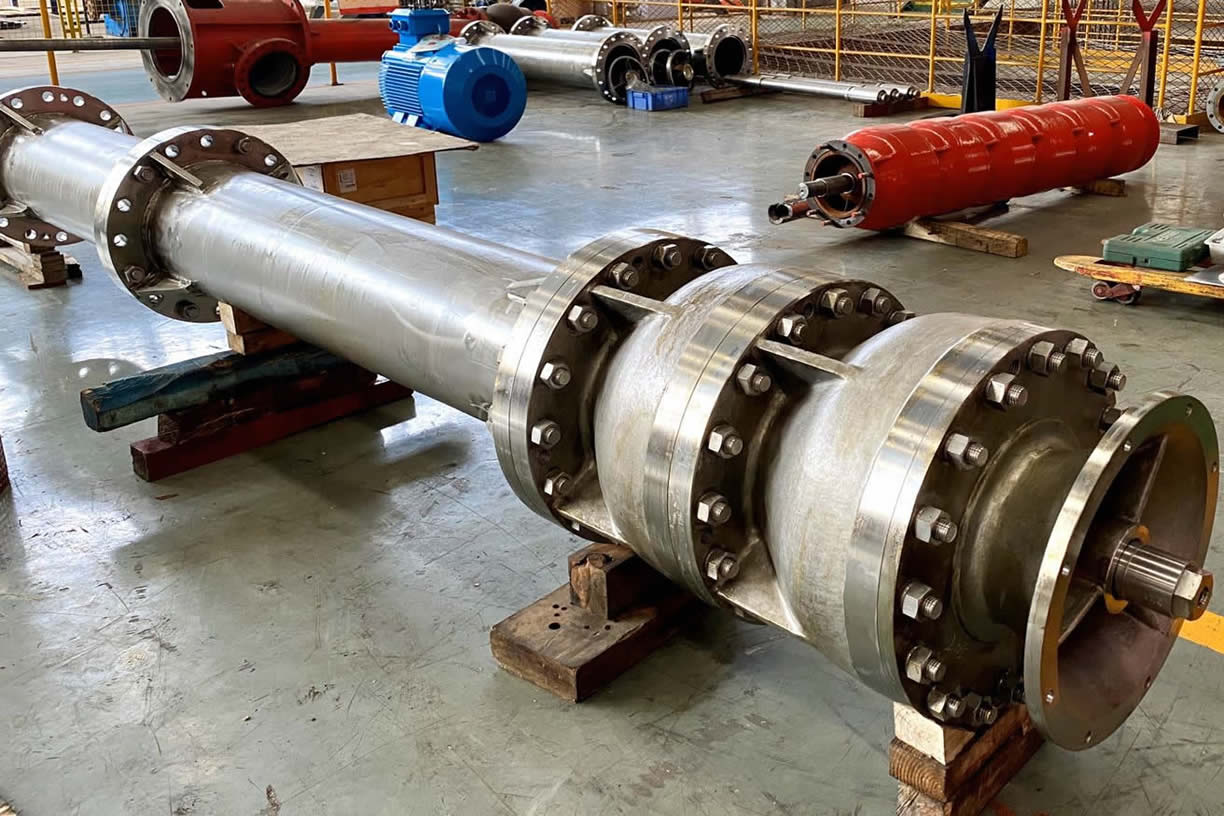 Replaceable bronze or optional hardened 316 stainless steel shaft sleeves protect the carbon steel or optional heat-treated stainless steel shaft through the stuffing box. The shaft sleeves extend beyond the mechanical seal or packing glands for maximum shaft protection. Sleeves are sealed by O-rings. Grease-lubricated ball bearings are designed for an average life of 80,000 hours. Inboard bearings are single row, radial ball bearings. Outboard bearings are duplex angular contact ball bearings. (optional oil lubricated).
The pump and driver are mounted on a common steel base (optional drip rim), coupled by a flexible coupling and furnished with a coupling guard. Pump and driver are aligned and bolted in place prior to factory shipment.